Acclaimed French director Jacques Audiard (Rust and Bone, A Prophet) marks his first entry into American territory with The Sisters Brothers. Set in the old west (specifically, 1850's Oregon), Charlie and Eli Sisters (Joaquin Phoenix and John C Reilly respectively) are a pair of contract killers employed by a government official known as The Commodore to track down a particular immigrant worker named Herman Warm (Riz Ahmed) who has become embedded in a caravan of gold prospectors near San Francisco. We also learn of a mysterious detective Morris (Jake Gyllenhaal) who is chasing the same man, albeit for slightly different reasons. The four cross paths in all sorts of ways over the course of the film, and we get various perspectives on certain events along the trail south from Oregon to California – usually with bloody results.
While the film starts off with some pacing issues, we gradually begin to piece together the various narratives, characters, and their ever-shifting motivations. One of the great themes across the western genre is how one's personal lines of morality become blurred when faced up against survival on the frontier. Audiard pays attention to this idea and makes us care about everyone we are introduced to – regardless of their ethical standing. This kind of characterization helps cement the film as one of the year's best, and it wouldn't work if not for the incredible chemistry and talent of all actors involved. Phoenix and Reilly make a fascinating dramatic pair, and seeing the thespians interact in a western setting is constantly engaging. Audiard seems just familiar enough with the genre to make certain scenes feel nostalgic and endearing (the landscape cinematography and detailed production design deserve an enormous amount of credit here) but just when you think you become familiar with what's going on, the screenplay has numerous ways of surprising you.
Not all surprises are welcome though, and there are a few scenes that just "don't work" and bring a jarring interruption to the narrative flow. Nevertheless The Sisters Brothers tastefully blends romanticized notions of the genre with historical realism and the occasional touch of Coen-esc humor.
Bottom Line: An absolute adventure film in every sense of the word, The Sisters Brothers is a dark take on the classic American West, boasting an impressive collection of performances and a consistently entertaining screenplay.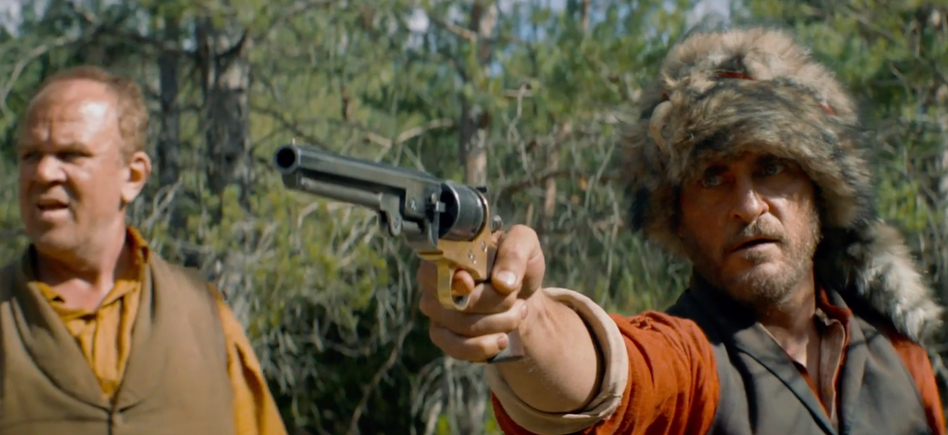 Film Recipe: True Grit (2010) + The Assassination Of Jesse James by the Coward Robert Ford + the nihilism and violence of HBO's Westworld 
Rating: 7.8/10